The hotel was designed by 
Charles Whittlesey
, Chief Architect for the 
Atchison, Topeka, and Santa Fe Railway
 and was opened in 1905 as one of a chain of hotels and restaurants owned and operated by the 
Fred Harvey Company
 in conjunction with the Santa Fe railway whose 
Grand Canyon Depot
 was 330 ft. away. El Tovar is an example of the architectural style that the National Park Service used for its lodges last century. The hotel opened in 1905, before the Grand Canyon was a Federal park, following President 
Theodore Roosevelt
's 1903 visit to the canyon. The hotel, which had been under design since 1902, was built the next year and opened in January 1905.
Grand Canyon National Park
 was established by Congress in 1919. Roosevelt returned to stay at the El Tovar in 1911, and again in 1913, writing a book about his 1913 trip.
The El Tovar Hotel at the Grand Canyon opened in 1905 as one of the original Harvey Houses. Only a handful of the original Harvey Houses are still in operation today.
Theodore Roosevelt stayed at the hotel and visited the Grand Canyon in both 1903 and 1913. The hotel was designed by Charles Whittlesey, Chief Architect for the Atchison, Topeka and Santa Fe Railroad and cost $250,000 to build. The Grand Canyon Depot is 100 yards from the Hotel. Among guests at the El Tovar are Theodore Roosevelt, Zane Grey, Albert Einstein, President Clinton and others.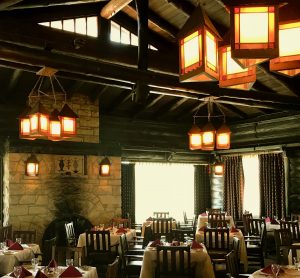 Question: What is your favorite National Park System Hotel in the U.S.?