Meet Barb
Traveler, Master Gardener & College Hoops Fanatic
Hi,  everybody! I'm a wanderer at heart and cannot wait to see what's around the next curve in the road. One road led to Wichita,Kansas where I landed my first job. While there, I started a family and now have two grown children and even a new son-in law! Love' em!! 
CAREER
A city planning career morphed into community coalition-building. I worked on youth substance use and abuse, teen pregnancy and gang violence. The gang police let me go with them on weekend rounds and made fun of me by calling me, "The Gang Goddess." The name is still hilarious but, believe me, those guys really taught me a lot!
Washington, D.C.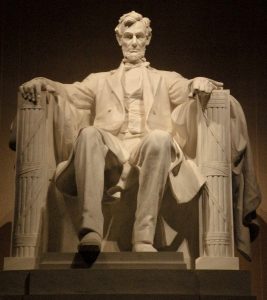 Washington, DC. became home in 1993. I love DC-the food, the cabbies, the politics! It may be the most beautiful and fascinating city in America.
What an exhilarating place! There, I had the chance to travel nationwide to work in cities large and small. Those communities were trying to solve issues confronting local children and youth. I learned so much from all of those dedicated people and, as a bonus, saw much of America!
North Carolina
North Carolina was next in 2004 and work focused on children's public policy. One of life's dreams came true when I retired and moved to a 400 sq. ft. cabin in the North Carolina Mountains. Across the road from a bear sanctuary and on a small llama farm, it was paradise!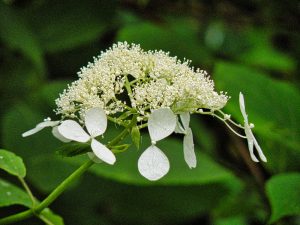 Travel Passion
I travel anytime I get the chance and have been so lucky with trips to Alaska, Ireland, Wales, Scotland, England and Europe over the years. I traveled alone to the jungles, mountains and cayes of Belize, Tikal in Guatemala and, last March, to Egypt (I'd wanted to go since I was 10!).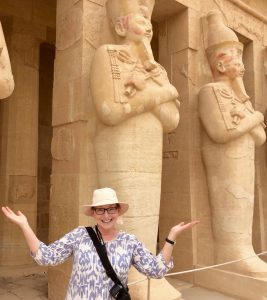 Dreams DO come true! Except for the predictable nano-second thought, of,"Oh, my God, what have I done?" which I get before every trip, I love traveling alone.Not to say my family doesn't think I'm nuts sometimes. All except my son, that is, who always just says, "should be fun."  Thank you, son!
Now Stu, my friend of 50 years, and I are hitting the road together.
Come with us and enjoy the ride! This is gonna be an adventure!
"May your trails be crooked, winding, lonesome, dangerous, leading to the most amazing views."
-Edward Abbey