We've been getting questions lately about how to put together a travel itinerary. Whether you are recently retired, newly able to travel because finances have improved, or find yourself in some other new life situation, knowing how to put together a travel itinerary is crucial. 
We hope this post will help you to learn how we go about setting an itinerary. Over time, you will develop your own process.
BEFORE YOU START PLANNING, YOU NEED TO ANSWER SOME QUESTIONS 
QUESTION ONE:  What is the scope of travel you interested in? Do you want to go overseas? Visit North America? The United States, specifically?
We are going to assume, for this post, that you want to travel within the U.S.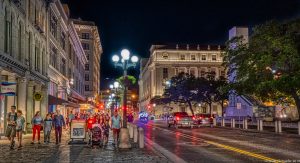 QUESTION TWO: What is your preferred method of travel?  Do you want to travel by air, train, bus or car? Do you want to stay in hotels? Camp? Decide how upscale you want your travel to be.
QUESTION THREE: How much time you have for the trip? If you are still working, that answer will be easy. Even if you are retired, there are many considerations: do you have a home you can leave for periods of time? Is there grass that will need to be cut? Are there relatives you care for that you will need to make arrangements for? Do you have pets you cannot take along? If so, who will care for them while you are away? Can you stop your mail, any newspapers? 

QUESTION FOUR: What is your budget? Budget is directly related to how long you can travel. 

QUESTION FIVE: When do you want to go? Are there any special events (weddings, reunions, etc.) you need to plan around? When do you have doctors' appointments scheduled that you cannot change?
Are there weather and road conditions to take into account for when you want to travel? If traveling by air, will you hit peak times for higher fares, larger crowds? Will you encounter spring break students? Are public school children out of school?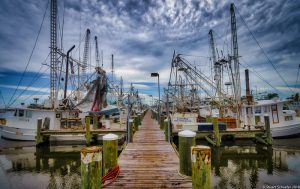 Are there major holidays that mean sites may be closed? For example, in tracking Davy Crockett through Tennessee in February, we found many museums closed for the winter. In some resort towns, restaurants close during the winter. Make certain to consider these points and others you may think of.
WHERE WILL YOU GO?
STEP ONE: List all your bucket list destinations. For us, that has included places like the Grand Canyon, Zion National Park, Arizona's Slot Canyons, the great public gardens of America and MANY more. If you don't have a bucket list, watch documentaries, travel channels, videos on YouTube, go to movies, or ask friends to come up with ideas.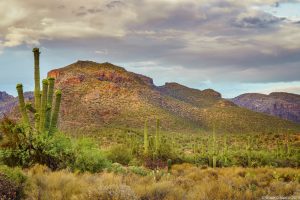 STEP TWO: Decide on your "big destination" for this particular trip. It needn't be one of the most famous places in America.  It could be Tupelo, Mississippi; Denver, Colorado; Battle Creek, Michigan; or Topeka, Kansas. It could be anywhere. The important thing is that it is somewhere you've always dreamed of going or are curious about.

Your "big destination" may not be a PLACE but a scenic road (for example, Skyline Drive in Virginia), a string of sights on a route (for example, plantations in the old South) or sites linked to a passion of yours (for example, major league ballparks or famous quilt stores).
NOW IT IS TIME TO PLAN YOUR TRIP! DO YOUR RESEARCH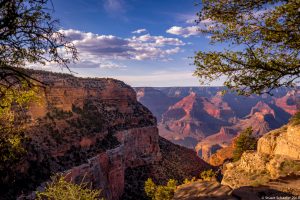 Focus first on your "big" destination.
STEP ONE:  See what your lodging/camping options are at your "big destination." See our post about choosing lodging, called, "8 Rules for Finding Lodging as a Senior" at: http://thetravelingseniors.com/8-rules-for-choo…ging-as-a-senior/. The post will take you through our criteria for choosing lodging. You will need to have your own criteria in mind. The link also shares how you can save money on lodging, find reviews from other travelers and determine the criteria that make any lodging choice right for you.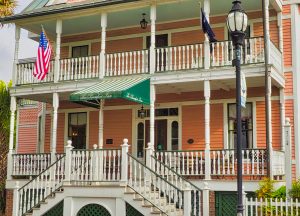 If you plan to camp, check out www.camping-usa.com which lists campgrounds, by state. Search online long enough that you are certain you are finding both public and private campgrounds. Another resource for campgrounds is the website, State Parks.
STEP TWO: Find out what is there to see and do at your "big destination"
STEP THREE: Decide what you want to see at or near your "big destination" and calculate budget and number of days to allow.
OK, HOW DO I TACKLE DOING THE RESEARCH?
ONLINE research is the easiest. Google your destination. For most states, cities and national landmarks, there will be LOTS of  information online.
We ALWAYS start by researching our "big destination" on TripAdvisor.  

TripAdvisor has search tabs for "transportation, hotels, restaurants and things to do." Read the reviews and information under any tab. These reviews are by fellow travelers and are invaluable. For us, the most important search we do is in the Travel Forum section. Find the Travel Forum under "More" on the left side of the page. This is where we find the gold! Travelers ask questions or post comments about aspects of destinations you may never have thought to ask. If your question isn't addressed in the relevant Travel Forum, there is a space for posting a question or observation of your own.
If your destination is a scenic road or route, TripAdvisor even has a side tab for "Road Trips."  This tab has its own listing of lodging options, restaurants and things to do. Click on a specific road or highway and you will see "Along the Way." This makes planning SO EASY! Unfortunately, only a small number of  "Road Trips" are on the list so far. We hope this section will be built out to include more highways and roads soon.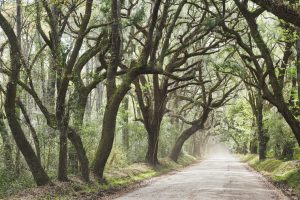 Other online resources include: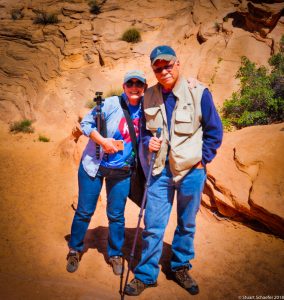 ⇐ ⇐  Search online Travel Blogs like The Traveling Seniors!!
ONCE YOU HAVE EXHAUSTED ONLINE SOURCES…
Search Hard Copy Publications
Stu belongs to AAA. Among the benefits of AAA membership is that they have thousands of pamphlets, guidebooks and maps on every destination imaginable. AAA will even create a personalized route for you, if you let them know where you want to go and see.
Bookstores near you will have entire sections devoted to travel guides and books.
GETTING THERE & FINDING INTERESTING SITES ALONG THE WAY
We have addressed travel options/deals and how to find interesting sites in many of our Traveling Seniors' posts. Please refer to the following: 
2.  How to Save Money on Airline Tickets
3.  Bargain Travel: Train Discounts & Tips for Seniors and Seniors with Disabilities
4. Bargain Travel: Top Travel Discounts for Seniors in 2019
5. How to Find the Unusual on Your Road-trip  
6.  Traveling with Grandchildren
7. Essential Road Trip Hacks for Seniors
(This post has links to online Apps to find interesting places to see/visit along the route to your "big destination.")
8. Take Backroads to Explore America
(This post has links to lists and descriptions of scenic byways, and backroads in America)
DO NOT FORGET YE OLDE ATLAS AND ROADMAPS!!
I know. So old school. But the great thing about an atlas or map is that it has many notable and historic sites marked for many highways and roads. 
YES, THERE IS AN APP FOR THAT
Some of the Apps that are useful once you have your trip planned are: 
1. TripIt organizes all your travel itineraries and documents so you have everything you need in one place. (a free version is available)
2.  Roadtrippers plans your driving route, identifies points of interest and lets you book hotels along the way. (free)
3. Citymapper covers all transportation options in nearly 40 worldwide cities. It provides real-time status.
4. Triphobo is an itinerary building app. Insert your interests, need and budget and Triphobo comes up with ideas as to what to do.
5. TravelBank keeps track of your itinerary and your receipts and more.
6. Sygic Travel allows you to plan your itinerary as a plotted-out map. You can include sightseeing, and map walking or driving directions,  available tours, etc.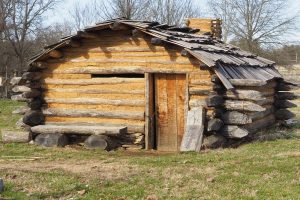 IMPORTANT: REMEMBER not to plan too tightly. I was talking to a fellow traveler just this morning. She travels alone all over the world. She picks her "big destination" and reserves the first couple of nights' lodging but that is it. From that point, she explores where she wants to, going where she sees an interesting marker or sign and finds lodging along the way.
That is how Stu and I approach each trip too. You will be relaxed, not pushed from one destination to another and will have one of the adventures of your life! HAPPY TRAVELS!