You already know that as The Traveling Seniors, we love traveling by car. Cars provide fantastic freedom, flexibility, and storage options!
However, the next best choice may be to travel by train. Today's trains have internet, comfy seating, food, leg room, views and no seat belt restrictions!  
While living in D.C., I took the train every week and it was easy, fast and comfortable. So consider train travel in the U.S., Canada and Mexico.
Fortunately, bargain travel includes traveling by train.  So, follow along to learn about the train discounts for seniors.
______________________________
SENIORS WITH DISABILITIES CAN AND SHOULD TRAVEL!
We also want seniors with disabilities to know they can and should get out and travel! Amtrak works to meet the needs of seniors with disabilities. We outline tips for seniors with disabilities later in this post. Also see our post, "Explore the Grand Canyon" to see how National Park Service shuttles make travel for seniors with disabilities easier and safer.
______________________________
SENIOR TRAIN DISCOUNTS IN THE U.S.
In the U.S., Amtrak gives seniors 65+ a 10% discount on tickets. Ask to make certain the discount is applied to the lowest available fare.
AMTRAK DISCOUNT DETAILS:
If your Amtrak train crosses into Canada, a 10% discount on your VIA Rail Canada ticket will be applied. These cross-border discounts are only available to people age 60 or over.
Acela Express discounts for seniors are NOT available on weekday Acela trains, Auto Express trains, business class, first class, Amtrak Thruway or sleeper car travel.
Senior Amtrak discounts cannot be combined with other Amtrak discounts.
______________________________
TRAIN TRAVEL TIPS FOR SENIORS
You must provide proof of your age when you buy your tickets as well as on the train.
Seniors who need a companion should ask about Amtrak's "companion fare" discounts.
Amtrak will store medications for you that need refrigeration.
Consider bringing a blanket and pillow.
Seating is on a first-come, first-serve basis.
Don't forget to ask for oxygen equipment or special dietary and other requirements, if needed.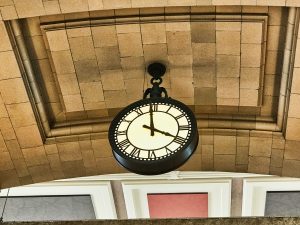 ____________________
DON'T FORGET THE GRANDCHILDREN!
Children of ALL ages love train travel and many have never been on a train trip!
Passengers 2-12 years of age are eligible for a 50% discount on the lowest available adult rail fare when with a fare-paying adult over the age of 18.
However, only one child may travel at discount with an adult. If any additional child(ren) will be traveling with you, they will pay the full adult fare and the reservation will be made for an adult.
There ARE some restrictions regarding children:
Children 2-12 must travel with an adult passenger who is at least 18 years of age.
Children 2-12 cannot travel on Amtrak unaccompanied. However, a minor who is 16 or 17, who is a parent to a child of any age, may bring that child(ren) without restriction. The 16 or 17 year-old must provide proof he/she is the parent of the children.
Child discounts are NOT available on weekday Acela Express trains
Child discounts do NOT apply to non-Acela business class, first class or sleepers.
Child discounts are not valid on certain Amtrak Thruway connections, so be sure to check.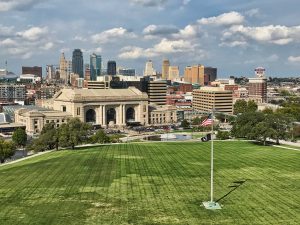 ______________________________
TRAIN TRAVEL FOR SENIORS WITH DISABILITIES
Amtrak reservations for one-way and round-trip train trips are available for service animals, deaf or hard of hearing passengers, passengers who are blind or have vision loss, travelers with a disability who need space for a wheelchair, or other mobility device, access for the transfer accessible seat or an accessible room for people with a disability who do not need assistance and up to one adult companion.
Amtrak accommodates those with disabilities but requests at least 72 hours' notice. There are seats available for seniors who have mobility issues. Accommodation may be made in coach class where there is also room for wheelchairs. Some trains even have wheelchair tie-downs available.
Wheeled mobility device space, transfer accessible seats (for when you use a seat but need space to store your wheelchair), and accessible room accommodations all need advance reservations.
Reservations for accessible bedrooms may be made only for passengers with a disability traveling with a wheeled mobility device. Reservations may be made up to 14 days in advance prior to the departure date. These reservations require written documentation of your disability when you buy your ticket and when you board the train.
Amtrak accepts documentation such as:
Transit system ID card for people with a disability
Membership card from a disability organization
Medicare card, if under age 65
Veteran's Administration ID with "Service Connected"
A parking tag for Disabled/Accessible parking issued by any state DMV
If you have a disability, Amtrak will not require that you travel with a companion, unless you need personal care assistance during the trip.
Such assistance may include feeding, bathing, dressing, medicating or toileting. Amtrak staff are NOT allowed to provide such assistance to passengers. Discounts of 10% are available for companions to those with a disability, but must be 18 years of age or older. Refer to the "Discounts for Passengers with Disabilities and Companions" page on the Amtrak website.
Passengers with disabilities should call: 1-800-USA-RAIL  (1-800-872-7245) Agents are in place 24/7.
TTY: Call 1-800-523-6590. Agents are on hand 24/7.
______________________________
Now,  enjoy the ride!!!!