As the Traveling Seniors, we travel most often by car. We love the freedom, storage and hassle-free travel cars provide. However, there are destinations we long to visit that are only reasonably accessible by air.
As seniors on limited budgets, it is essential that we learn how to save money on air travel. We follow some simple steps to make certain we are saving as much money on air travel as possible.
Here are steps on how to save money on airline tickets:
______________________________
LOOK FOR ORGANIZATIONS THAT OFFER SENIOR TRAVEL DISCOUNTS
For example, AARP is the largest organization offering senior discounts. As you can see in our posts, "BARGAIN TRAVEL: TOP TRAVEL DISCOUNTS FOR SENIORS IN 2019" at: http://thetravelingseniors.com/2019-best-travel…unts-for-seniors/, and "BARGAIN TRAVEL: SENIOR RESTAURANT DISCOUNTS FOR TRAVEL IN 2019" at: http://thetravelingseniors.com/2019-list-of-sen…rants-for-travel/, AARP membership is invaluable for discounts. As this is being written, AARP membership costs only $12 a year.
If you are a veteran, be certain to ask airlines about military discounts.
______________________________
USE ONLINE BOOKING SITES THAT SPECIALIZE IN SAVINGS 
Travel booking sites are important. Shop around. We like KAYAK, which combines the search engines of multiple travel booking sites. This allows you to compare hundreds of fares.  Look for Kayak's "Hacker Fare", which combines low-cost one-way trips from various airlines. If travel dates are flexible, take advantage of Kayak's +/- 3 days matrix.  This matrix shows you the lowest possible airfare for your trip, based on departure and return dates.
Another favorite is Skyscanner.  Skyscanner searches many budget and bargain airlines. If you are traveling internationally, we suggest Momondo (www.momondo.com). 
Travelzoo lists hundreds of travel deals, including airfares, cruises, hotels, rental cars and vacation packages. Sign up for Travelzoo emails that alert you to deals. There is a Super Search feature, which allows you to compare airfares at various travel and airline websites.
AirfareWatchdog uses a team of airfare analysts to research and share low fares. Unlike many other websites, AirfareWatchdog includes fares from Allegiant Air and Southwest. Sign up for Fare Alerts or look for low fares yourself. This site also offers specialized searches, like "anywhere that is cheap" and "let's meet in Las Vegas" for group travel. The Travel Q&A section on this website is extremely helpful.
Cheapo Air 's best price guarantee offers a full refund or a refund of the difference in airfares, if, within 24 hours of booking, you find a lower fare on a "reputable U.S. travel website."
There are other sites, of course. The ones we mention are those we have successfully used ourselves. 
Remember that some airlines do not advertise discounted fares. Some carriers, like Frontier Airlines, offer lower fares or fewer fees to passengers who book on their website instead of an online site like the ones we discussed.
______________________________
SIGN UP FOR AIRLINE AND TRAVEL NEWSLETTERS AND DEAL ALERTS
______________________________
BE FLEXIBLE WITH YOUR DATES & TIMES
One of the benefits of retirement is flexibility. You will, at times, be able to save if, for example,  you are willing to leave of a Tuesday morning rather than a Friday evening.
______________________________
There are now fees for baggage, food, water, seat selection and more. Carry-on luggage will save you a lot of money.
______________________________
ALWAYS, ALWAYS CHECK DETAILS AND RESTRICTIONS WHEN YOU PURCHASE A TICKET
Is the ticket refundable?  Can you carry an infant grandchild on your lap? What about transporting your pet? If you have trouble reading small print, call the airline and ask as many questions as you want.
______________________________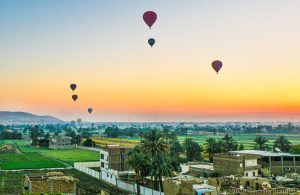 IDENTIFY THE CHEAPEST DAY TO FLY OUT
Many "experts" will tell you to book a departure on a Tuesday to save. The fact is, there is no consistent truth to exactly which days are cheapest to fly. Most of the time, it is cheaper to fly on a weekday. Get a quick idea of prices for an entire month by doing the following;
Go to a travel website

Enter your departure and arrival cities

Select "one-way" (even if flying roundtrip)

On a computer, click "Depart" but instead of entering a date, select "whole month." and then, "cheapest month" so you can browse all dates to see which is the cheapest. Click "search flights" to easily see which date is the cheapest.
______________________________
FLY FOR FREE WITH POINTS OR MILES
Sign up for one of the airline rewards credit cards if you travel a lot. If you do not travel frequently, the higher interest rate may not pay off for you in savings. Many credit cards (like AmEx and Chase) offer points you can use for travel.
______________________________
This seems obvious, However, be certain of the compromises you may have to make. There may be less leg room, and no "free" food and drink. Ask the following questions before booking!
Where is the airport located?

Are you booked and have you paid for the baggage allowance?

Must I print my own ticket? (Ryanair will charge a fee if you do not print your own)
______________________________
SEARCH FOR AIRLINE ERRORS AND SALE FARES
Sometimes airlines make mistakes. Sites like AirFare Watchdog and Secret Flying are great for searching for airline mistakes and sales prices.
______________________________
BOOK CONNECTING FLIGHTS YOURSELF FOR LESS
If you face more than one leg in your flight, check and see if it is cheaper to book each leg separately. Be careful NOT to book layovers that are only hours apart. Stop-overs can be a way to add to your travel plans! You can even book multi-day layovers so you can really see a destination before moving on.
______________________________
FIND THE CHEAPEST PLACE TO FLY
When I lived in Washington, DC, I always flew out of Baltimore. The airports were within an hour of each other but the cost difference was enormous!
_______________________________
CONSIDER "HIDDEN CITY" TICKETING
Believe it or not, sometimes a flight that connects in a city that is your true destination is cheaper than flying directly to it. You can book cheap flights which connect in your desired city and hop off when the flight arrives, not taking the ongoing connection.
Note: if you check luggage, it will be taken to the final destination so carry-ons pay off if doing "hidden city" travel. Make certain you will be allowed off the plane. 
______________________________
Generally, you will get a better value if you buy more than one airline ticket at a time. This usually only works if the tickets are with the same airline, or airlines in the same alliance. This can also work on multi-city flights.
_______________________________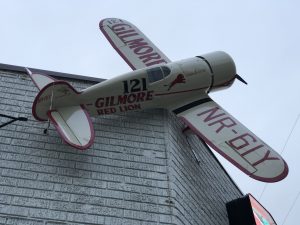 Website Search Engines don't always include small airlines, especially in less popular routes or remote regions. If you are thinking of flying with a local airline, we recommend checking the company's website to see exclusive online offers not found on other websites.
______________________________
BOOK EARLY BUT NOT TOO EARLY
My children and I always use the at least 28-day in advance" rule.  This works for us. Fares may increase the closer you get to your departure date. Generally, the best time to book your flight is about 6-8 weeks before departure or 3 months in advance.
______________________________
Every so often as you wait for your flight to depart, the gate agent will ask for volunteers to be "bumped" from the flight due to overbooking. I love these opportunities! Sit close to the gate desk, arrive early and listen to announcements. When you are "bumped" for a flight, the ticket agent will work with you to get you on the next flight out to your destination. In return, you receive a voucher (sometimes worth $500 or more) for a future flight of your choice. So, you get to your destination AND get free airfare for a future trip.
The fewer the volunteers, the higher the value of the voucher will go. Generally, you must use that voucher within a year of when you earn it.  In major cities, flights are scheduled often throughout the day, so you may only need to wait 30 minutes to an hour for the next flight. Be careful, however, if the hour is late. The next departing flight may be tomorrow morning!
______________________________
I guess finding the absolute bottom price for a flight is a lot like selling at the stock market's absolute high. Can't be done. It WILL feel great knowing you did everything possible, though. Happy Travels!