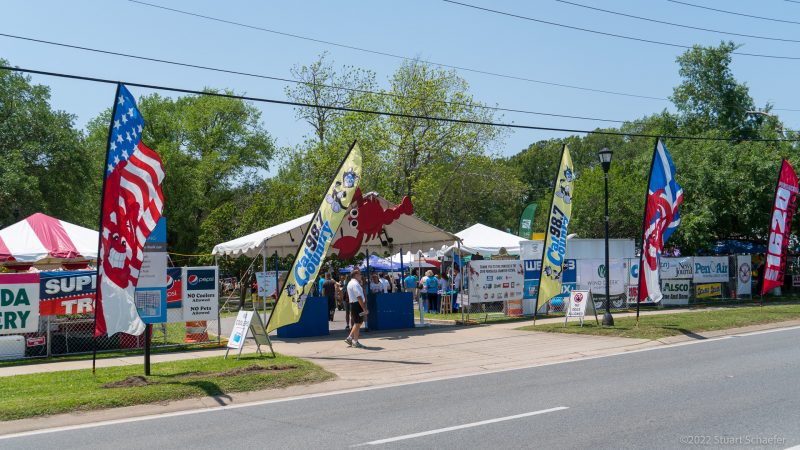 Join the fun April 29 – May 1, 2022 at the Pensacola Crawfish Festival.
Come enjoin eating fresh crawfish brought to you by locals, Cordova Crawfish Company.
Admissions Gates located on Government St. (across from Hub Stacey's) &
Zaragoza St. (across from Pensacola Bay Brewery)
Parking is available in various lots in downtown.
Lots are mostly private and will likely charge parking fees.
Handicapped parking will be available Friday through Sunday with permit, in parking lot of Bartram Park.

TIMES:
Friday: 11AM-11PM
Saturday: 10AM-11PM
Sunday: 11AM-5PM

ADMISSION:
ADULTS: $5 per day
KIDS, Ages 6-12: $2 per day
KIDS, 5 and under: FREE
​Admission Gates located on Government Street (across from Hub Stacey's) and Zaragoza Street (across from Pensacola Bay Brewery)
For more information check out the festival Website

ENTERTAINMENT:
FRIDAY, APRIL 29
3:30PM-5:30PM
6:00PM-8:00PM
8:30PM-10:30PM
​
SATURDAY, APRIL 30
12:00PM-2:00PM
2:30PM-4:30PM
5:00PM-7:00PM
7:45PM-9:45PM

Gretsch Lyles & the Modern Eldorados
​9th Avenue Brass Band throughout the day – 11:00-12:00, 2:00-2:45 & 4:30-5:15


SUNDAY, MAY 1
12:30PM-2:30PM
3:00PM-5:00PM

Chubby Carrier & the Bayou Swamp Band

For more information please visit the Festival Website.