Do you enjoy watching a gorgeous setting sun? Well, here in NW Florida along the Gulf Coast, it's just about an everyday day opportunity. We have some of the most beautiful sunsets you will ever see. Even though I enjoy traveling around the country, I hate to miss an opportunity to photograph the sunsets here in NW Florida.
Depending on which way I head, in most cases it's only a five minute drive or less for me to be able to capture that setting sun. Many times I will head to the beach, either Navarre Beach or over to Pensacola Beach. Sometimes I will even head out the Point which is located on the grounds of Fort Pickens. This place is located at the very far end of Santa Rosa Island. After parking it is about a half mile walk to the point. At that location you are able to capture some fantastic sunsets.
Now getting on to Navarre Beach is free, however if you head over to Pensacola Beach there is a $1.00 fee at the toll both. It could be higher depending of the number of axles on your vehicle.
To enter the grounds of Fort Pickens the fees are as follows (as of this posting):
Per person (pedestrian, cyclist, etc.)………………………..$10
Motorcycle…………………………………………………………..$15
Private vehicle (capacity <15)…………………………………$20
Private vehicle (capacity >15)……$7 per person; up to $25
Commercial Groups
Per vehicle (capacity 6 or less)….$25 plus; $10 per person
Per vehicle (capacity 7 to 25)………………………………….$40
Commercial Bus (capacity 26 or more)…………………..$100
For more information head over to Entrance Fees.
Check out the days the National Parks have FREE ENTRANCE.
Downtown Pensacola on the north end of Palafox Street also has some great sunrise and sunset opportunities.
Now you can also drive a little east of this area on HWY 98 to Fort Walton Beach or to Destin which is just East of Fort Walton Beach. Both places offer some great opportunities to capture the sunrise and setting sun.
Below I have posted some of the sunrise and sunsets I have photographed over the years living in NW Florida. Many posts explain how I captured the shot to help you capture some wonderful sunrises and sunsets in your area.  If you have any questions, please feel free to post in the comment section. I will be happy to try to answer them.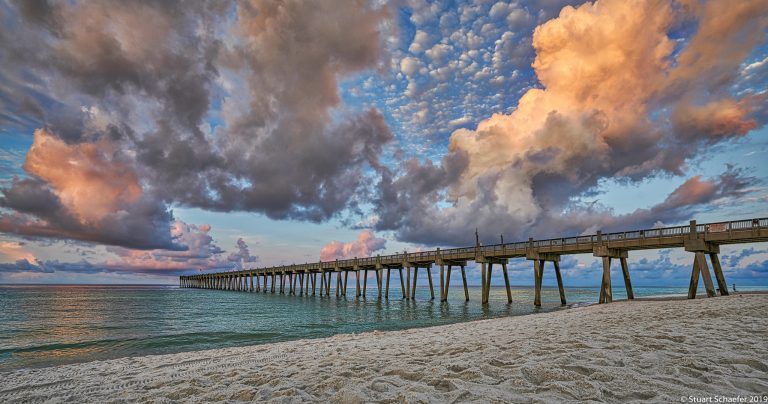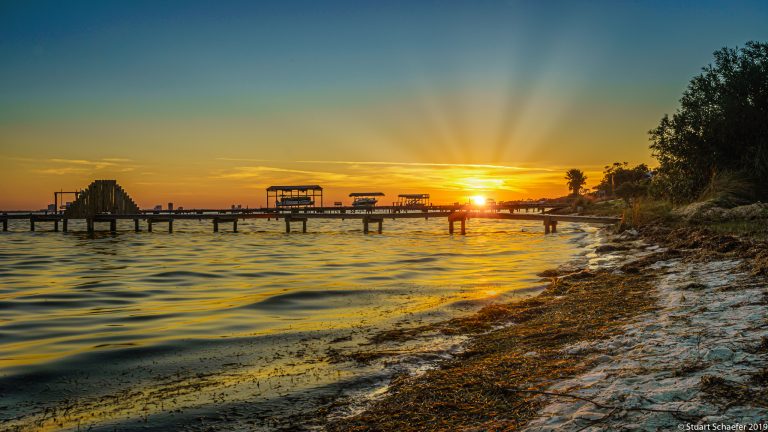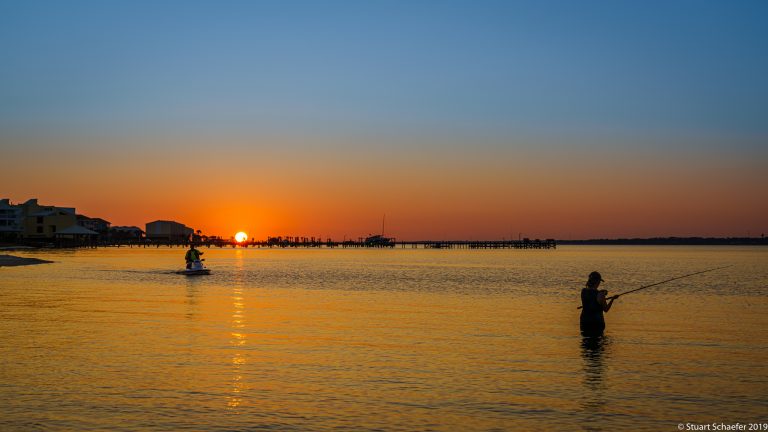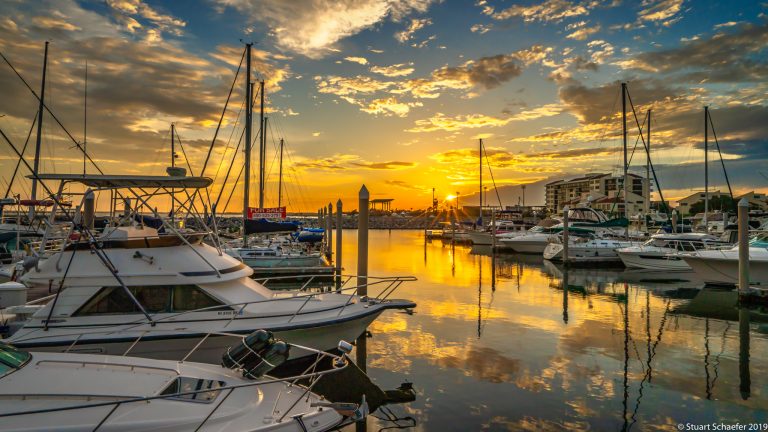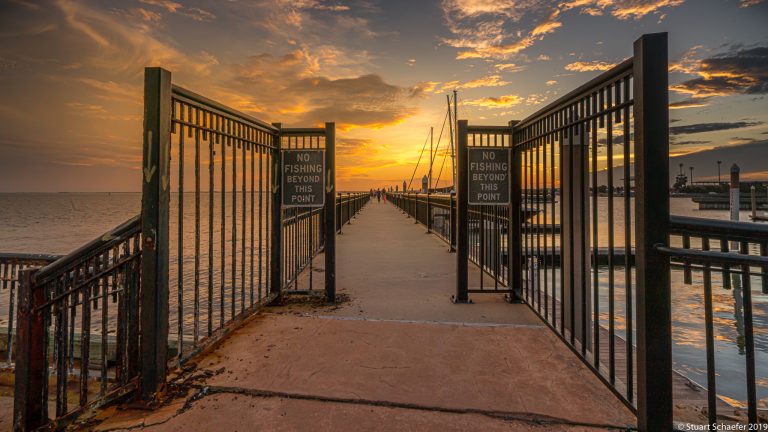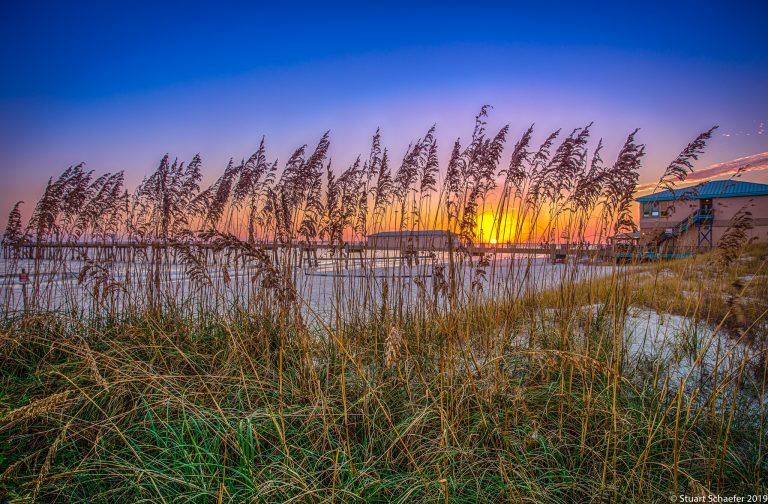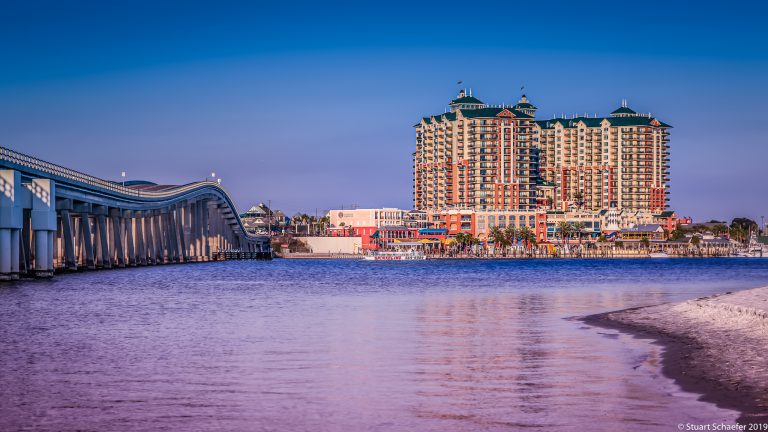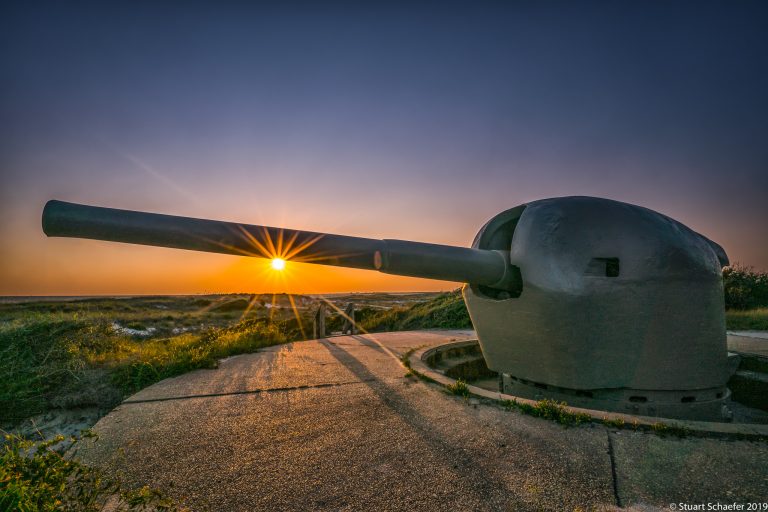 You may view more photos at the following sites: