Asheville, North Carolina is known for individuality and creativity! We found the coffee scene in Asheville, North Carolina is robust (pardon the pun) and diverse! 
Stu and I BOTH love coffee. I mean, we LOVE coffee!  Stu makes almost daily visits to Starbucks when he is home from travels. Rest assured, Asheville has plenty of Starbucks locations to satisfy fans. Since we know Starbucks so well, we focused on independent coffee shops in Asheville.
So, where is the best coffee in Asheville, North Carolina?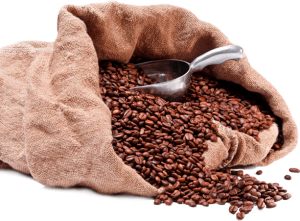 COFFEE IN ASHEVILLE
Asheville has always taken the love of coffee to a different level.
In days gone by, independent coffee shops set up temporary kiosks in front of Asheville's only Starbucks franchise once a year. This independent vs. franchise coffee "war" was all in good fun and Starbucks also loved the exposure the street stunt created.
More recently, two entrepreneurs in Asheville started the Asheville Coffee Expo which is now an annual event. Visitors to the Expo taste a variety of roasts, meet the roasters and learn about coffee roasting. A coffee-friendly vendor even supplies goat milk, soy milk and more to the roasters at the Expo so they needn't worry about refrigeration! 
There are competitions for baristas in latte art, cappuccino and freestyle contests and a ballot to vote for the best cup of coffee. The barista competitions are judged by a panel while the public at-large votes for the "Best Cup of Coffee" trophy winner. Coffee fans and professionals alike can even access wide-ranging professional development courses. See Eventbrite for classes available to coffee roasters and coffee lovers in Asheville and other cities. We want to take them all!
THE BEST COFFEE IN ASHEVILLE
There are dozens of independent coffee shops in Asheville and we recognize that a coffee obsession is a very personal "disease." You will ultimately have to be the  judge of the best coffee in Asheville. Believe us, you will have a delightful and delicious time tasting all the contenders. Here are our nominations for the top honor:
10th Muse Coffee. Located at 8 London Road in Asheville. Hours are: M-Friday 7:30 a.m.-6:00 p.m.; Sat. 8 a.m.-6 p.m.; and, Sunday 9 a.m.- 5 p.m. This shop uses only bio-degradable cups and cutlery. Try specialties like The Yeti (white chocolate and banana), Butterbeer (butterscotch, caramel and toffee nut), The Chupacabra (dark chocolate, cinnamon, cayenne pepper) and more!
High Five Coffee Bar has three locations: 190 Broadway Street open daily from 7 a.m.-8 p.m.; 13 Rankin Avenue open daily from 7 a.m.-8 p.m.; and 2000 Riverside Drive #54 open Monday-Friday 7 a.m.-6 p.m. and Sat-Sun 8 a.m.-6 p.m. High Five serves classic Expresso, Americano, Macchiato, Cappuccino, Latte,  Mixed Coffees and Straight-up brews. This shop has coffee that is nutty and sweet.
Old Europe Pastries

 is located at 13 Broadway. As the name indicates, this shop sells old European desserts made fresh daily. Yum!  Opened in 1994 by Hungarian-born baker Melinda Vetro, the coffee here has a rich caramel flavor to complement the pastries. They hand-craft their coffee.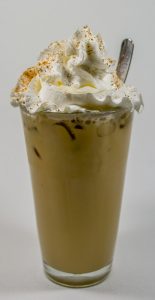 Trade and Lore is located at 37 Wall Street. Hours are: Monday, Friday, Sat. and Sunday: 8 a.m.-10 p.m. On Tuesdays, Wednesdays and Thursdays the hours are 8 a.m.-7 p.m. This coffee shop offers experimental coffees along with traditional favorites. Trade and Lore is beautiful inside with an artsy decor. The coffee is lighter roast and syrups are flavors you cannot find anywhere else-cardamom and hibiscus latte are only two of the unusual ones.
Izzy's Coffee Den

is located at 74 North Lexington Avenue. Hours are M-F 7:30 a.m.-8 p.m.; Saturday and Sunday 9 a.m.-8 p.m. This shop is filled with art and serves Counter-culture, Mountain-air, Blanchards and Stumptown roasts. Izzy's feels like a local haunt where the favorite, we are told, is the spiced Mexican Mocha.
City Bakery is located at 60 Biltmore Avenue. The coffee is a darker and smokier roast. They also serve artisanal breads and pastries that are baked fresh each morning. Visit for locally roasted organic coffee or expresso.
Double D's Coffee and Desserts is located at 41 Biltmore Avenue. You will see their red double-decker bus from a distance. Double D's uses Notorious Coffee Roasting Company's coffee beans. They have seasonal flavored lattes like lavender and honey. Try the blackberry white mocha! 
French Broad Chocolate Lounge is located at 10 South Pack Square. This shop feels like a French bakery. Their coffees have a fruity and crisp taste that complements their pastries. Not in the mood for coffee? Try their chocolate!  People rave about their liquid truffle which is ganache-drinking chocolate. It is super chocolatey and rich cocoa!
AND MORE!
There are even more great coffee shops in Asheville! Here is a partial list:
Biltmore Coffee Roasters, 518 Hendersonville Road
Odd's Cafe', 800 Haywood Road
BattleCat Coffee Bar, 373 Haywood Road
PennyCup Coffee Company, 362 Depot Road
Liberty House Coffee and Cafe', 221 South Liberty Street
Summit Coffee Company, 4 Foundy Street, Suite 20
Ultra Coffee Bar, 242 Clingman Avenue Extension
Le Bon Cafe'

is a mobile coffee trailer that will remind you of a gypsy wagon or hobbit house, 

115 Sweeten Creek Road
Fractals Coffee Shop and Cafe', 547 Haywood Boulevard
Babettes Beignets & Coffee, 211 Tunnel Road
The Waterbird Asheville, 197 Charlotte Street
Bean Works Coffee & Tea, 753 Haywood Road
Green Sage Cafe, 5 Broadway Street
Sunny Point Cafe', 626 Haywood Road
Peaberry Press Coffee & Smoothie Bar, 802 Fairview Road, #800
Brother Joe's Coffee Pub, 20 Gala Drive #101
Malaprop's Bookstore and Cafe', 55 Haywood Street
Have A Cup Coffee, 1190 Sweeten Creek Road
The Coffee Pedlar, 67 Patton Avenue
Try them all! Coffee in Asheville will definitely please!
With so many unique coffee shops in Asheville, we have only scratched the surface.  Excuse us, though, we need to go get some coffee now.
Share your coffee discoveries and favorites with us in the comment section.
Long-live coffee!