He was shriveled, smiling and a 94-year-old volunteer. He sat on a stool by a makeshift information cart with maps of Botany Bay. He and his wife met at Valpariso and now he "catches the fish and she cooks them up."
I was alone. He told me, "This is too beautiful a place to not bring someone with you."  He was right-Botany Bay Plantation and Edisto Island ARE gorgeous and somewhat exotic.  
At the southernmost tip of Edisto Island, you will find the Botany Bay Plantation Heritage and Wildlife Management Area and the secluded Botany Bay Beach.
The approach to Botany Bay Plantation is a tunnel of Live Oak trees that cast a spell.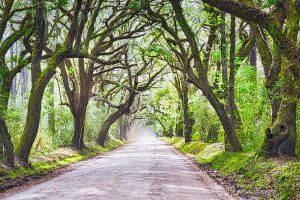 Botany Bay Plantation Heritage Preserve and Wildlife Management Area has over 4,000 acres of woods, wetlands and fields to explore free-of-charge!  You get the chance to experience the South Carolina coast like the colonists did by taking a 6.5 mile driving self-guided tour. I stayed so long, I didn't have time for the rest of Edisto.  
There is a beach where sea turtles nest and due to erosion, has become very fragile. The beach is a regular destination for photographers due to the drama of the erosion.
The early history of Botany Bay includes two plantations-Bleak Hall Plantation and Sea Cloud Plantation. Bleak Hall Plantation dates from 1798 with the main house built in 1805. The house no longer stands. Two outbuildings remain, however. It is believed that the outbuildings date from around 1840 and include a Gothic Revival Ice House and a shed made of Tabby (composed of lime from burned oyster shells, shells, sand and water).  The shed may have been a gardener's shed or a plantation smokehouse.
| | |
| --- | --- |
| Side View of Ice House | Ice House Gable |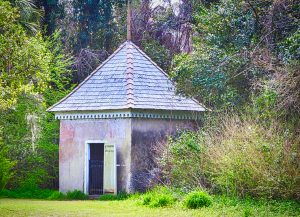 To reach the Botany Bay Beach, I turned at a four-way stop into the beach access parking lot. From there, I found the trailhead for the half-mile Pockoy Island Trail. This trail is on a causeway built by slaves over the marsh.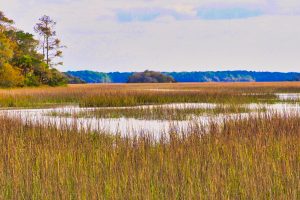 The beach is 2.8 miles long. There is a "boneyard" of dead tress due to erosion which creates an "other worldly" feel to the place. Collecting shells is not allowed but you'll see whelks, scallops, clams, mussels, oysters, sea stars and sand dollars.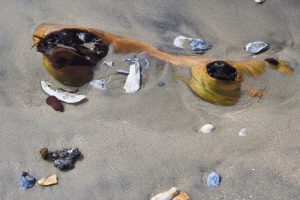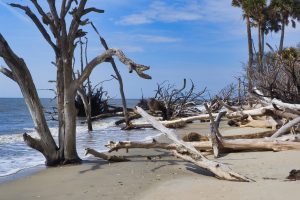 My afternoon exploring the rest of Botany Bay felt timeless and dream-like. Fields full of flowers and Spanish moss dripping from the trees were luscious.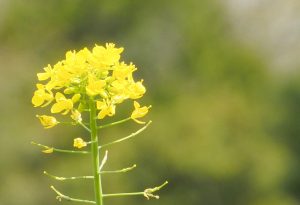 Follow any trail and you may see deer, alligators, fiddler crabs and egrets.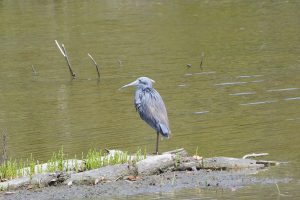 Botany Bay Plantation feels like you are at the end of the world before getting to the Atlantic Ocean. I felt lucky to be there!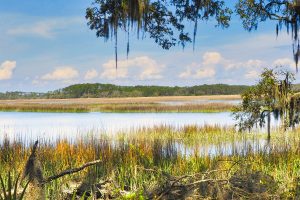 Directions to Botany Bay:
Take SC Highway 174 toward Edisto Beach. Turn left onto Botany Bay Road, located about 8.5 miles south of McKinley Washington Bridge. Follow the dirt road about 2 miles to near where the road ends. Turn left at the gate. Entry is free!