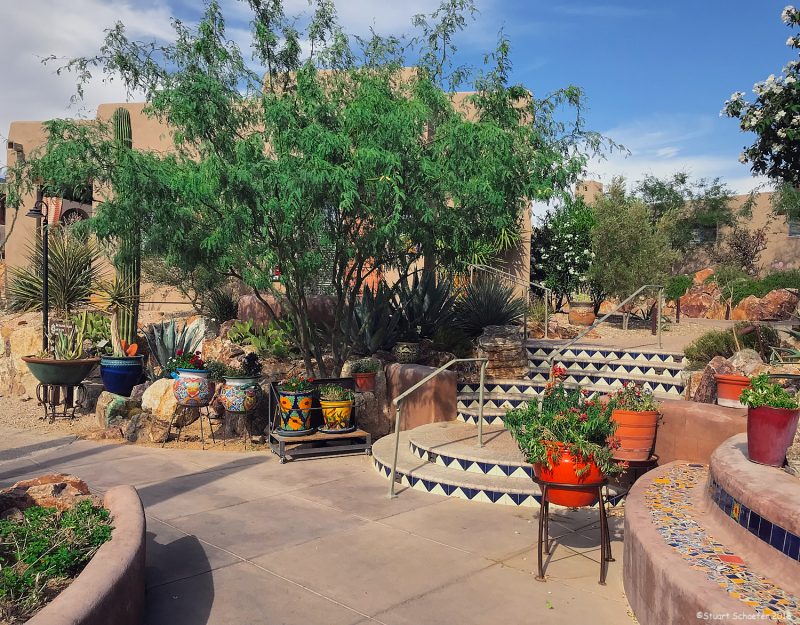 Visit the  historic Hacienda Del Sol Guest Ranch Resort and find old world charm and casual luxury for travelers of any age.  We were invited to meet one of the Hacienda's owners over dinner while we visited Tucson, Arizona. 
The Resort overlooks Tucson from the Catalina Foothills. It is included in the National Registry of Historic Places In Arizona and is a member of Historic Hotels of America.  The Tucson area is home to a number of world-famous spas and ranches where Oprah Winfrey and other celebrities find rejuvenation. 
Even in our wildest dreams, Stu and I never expected to be hosted by one of the Hacienda's owners and treated to an incredible evening experience! But we were!
Hacienda del Sol History
The Ranch began in 1929  as a school for daughters of the very wealthy. Families such as Vanderbilt, Westinghouse, Pillsbury and Campbell boarded their daughters at Hacienda Del Sol. The school closed in 1942 due to a teacher shortage and the economic strain of WWII.
In 1944, Hacienda Del Sol was converted into a guest ranch that attracted Hollywood's elite. It became the secret hideaway for Katharine Hepburn and Spencer Tracy. You can still stay in their 2,000 square foot Casita!
Guests included Clark Gable, John Wayne and Howard Hughes.  Professional baseball players Lou Boudreau, Hank Greenberg and golfers, Sam Snead, Horton Smith, John Bulla and Don January also stayed at the ranch in the 1940s.
The guest ranch was forgotten until a group of investors bought the ranch in 1995. A major restoration was completed in 1999. In 2015, the resort added more than 300 guest rooms and facilities to host conferences and events, a spa, equestrian center and more.
Hacienda Del Sol Today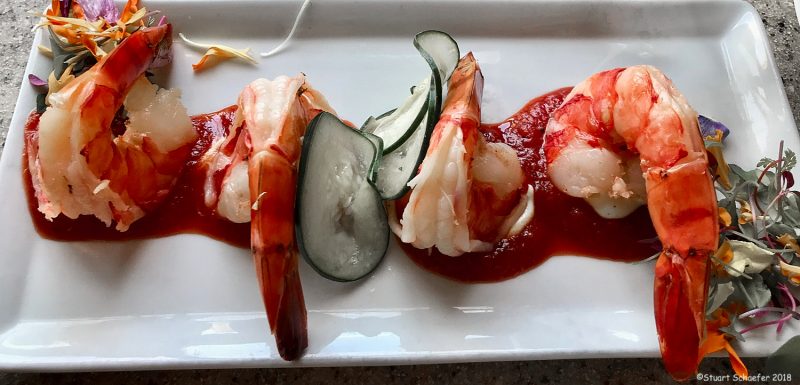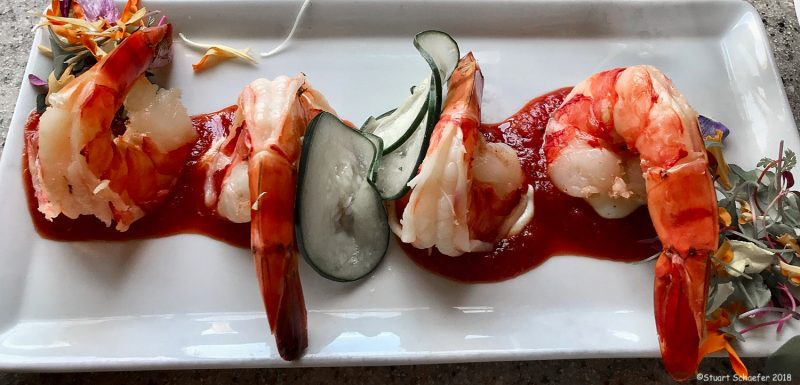 The restaurant experience at Hacienda Del Sol is extraordinary!  
The Grill and Terraza Restaurants are farm-to-table and feature locally-sourced meats, vegetables, herbs and fruits from the Resort's gardens. Even the hamburgers are the most delicious you will find anywhere! The Hacienda offers casual dining at the bar or on the outdoor terrace as well as in an elegant dining room. Try the scrumptious Rack of Lamb!
Reservations are not required but strongly suggested. The weekend buffets are to die for!
You can select from over 700 wines-they have earned the "BEST AWARD OF EXCELLENCE" designation from Wine Spectator for 19 consecutive years. Hacienda features live music every night of the week in both The Grill and Terraza Garden Patio & Lounge areas. 
Don't stop with the dinner! We strolled the luxurious grounds following dinner. Don't miss that opportunity. Look for the carved beams in the ceilings, the tile floors, and the luscious gardens (which, by the way, are tended every morning by one of the Hacienda's owners). The pool is the ultimate spot to watch sunsets.
Hacienda Del Sol is a lifetime travel experience for those who enjoy the finest.
Hacienda Del Sol Guest Ranch Resort
5501 N. Hacienda del Sol Road
Resort: 520-299-1501/1-800-728-6514
The Grill Restaurant: 520-529-3500
Terraza Garden Patio & Lounge: 520-529-3500
Hacienda Del Sol Riding Stables: 520-631-3787