Using Essential Road Trip Hacks for Seniors will make your next road trip an easy backroads vacation.
There is never enough room in a car on a roadtrip.  Never! And if you are like The Traveling Seniors, road trips can be lengthy, covering more than one season or climate. That means clothes, jackets, gear and guides can be hard to keep organized. 
Road Trip Hacks for Seniors
Stay Connected
Stu uses multi-USB ports in the front and backseats of the car. Every time we get into the car, we plug in our phones in the front seat ports. We also charge camera batteries while we drive using the same ports. In the backseat, we plug in our laptops so everything is fully charged when we arrive at a stop. (I am waiting for a satellite dish on the roof next)
We find the electronic cord organizers for sale on Amazon and other online sites invaluable. Since we both have separate gear, we purposely purchase organizers in different colors.
Canvas shopping bags are excellent for carrying laptops, cord organizers, external hard drives and other electronic essentials. Grabbing the bag is easy when you arrive at a hotel and is lightweight. Everything is together.
If you are a photographer or joined to your phone at the hip, bring a portable charger with you for when you are away from your car.
Organize Your Stuff
Pack shoes in a shower cap or plastic bag to keep your clothing clean.
Use pill organizers for small items to keep them organized. These work well for earrings and other jewelry.
Place a binder clip over the head of your razor to save your fingers and items packed with the razor.
Pack shoes in a separate bag. Pick out the pair(s) you will need the next day when you stop for the day. You won't have to carry the entire bag of shoes into the hotel every evening.
Use an overnight bag for pajamas, toiletries and other essentials. Pick a change of clothes from your bigger luggage when you stop for the night but only carry in your overnight bag. What a back saver!
Take garbage bags with you for dirty clothes. That keeps your other clothes fresh and becomes an instant laundry bag when you simply can't go any further without doing laundry. 
If you are on the road when the season changes, consider shipping out-of-season clothes back home to free space. We've even shipped dirty clothes home from abroad to make room for gifts.
Keep necklaces from tangling by threading them individually through straws and closing the clasps.
Visit the drug store and purchase travel-sized shampoo, toothpaste and other toiletries. Every town has a drug store where you can replenish items. Keep potential leaking under control by placing those items in zip-lock bags.
Place a dryer sheet in your luggage to keep clothing smelling fresh.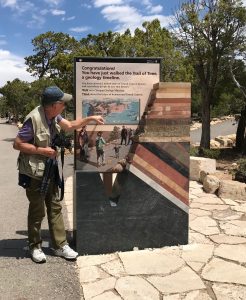 Official Papers Checklist
Keep copies of each of the below somewhere other than your luggage in case of loss:
Passport (you may decide to cross a border and need to return to the U.S.)
Driver's license for each driver
Insurance cards, Medical cards, Printed medical history and Medications/dosages used. (before you leave, make certain all potential drivers will be covered under your auto insurance policy)
Travel insurance, if desired. Travel insurance is essential if you travel out-of-country
All pre-trip hotel and tour reservations
Vet paperwork and vaccine history for any pets traveling with you
Your Lifetime Senior National Park Pass/Military ID, if you have one
Cash
Roll up extra paper money and keep it in empty lipstick or lip balm tubes for safety and/or purchase a secret underwear pouch for cash.
When you need cash, do not use an ATM. Avoid ATM fees by going to a Walmart or other store where you can purchase a 10-cent item and request cash at the end of the transaction.
Strongly consider RFID-protected wallets and sleeves for credit cards to secure your cards from cyber snoops.
Phone Apps like

SplitWise

will track how you and your travel partner split costs.
Phone Apps like Trail Wallet 

help track

 travel budgets and expenditures.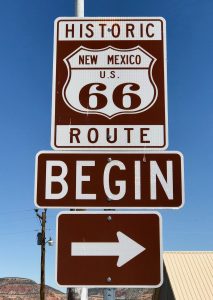 Get Useful Travel Apps for Your Phone
Navigation! Whether built-in to your vehicle, on your phone, via a Garmin or on Google Maps, make certain you have navigational aids! They will help find restaurants, gas stations, emergency rooms, urgent care centers, hotels, motels, and will guide you through road construction. IExit and Roadtrippers are Apps that locate gas, food, lodging, coffee and rest areas.
Gas!  Many grocery stores these days have gas rewards offered to keep you coming back.  Costco and Sam's are also locations where you can find discounted prices for gas. Use GasBuddy, GasGuru or some other App when on a roadtrip to find the best prices.
Meals! There are lots of Apps to help you locate coffee shops, delicious food and more. We use TripAdviser, GoogleMaps, and OpenTable. A newer App, ChefsFeed, gives you Chef recommendations for restaurants in more than 50 cities. How cool!
Entertainment! 

Podcasts can be downloaded and played whenever you want. There are story telling podcasts, financial podcasts, historical podcasts and general podcasts such as Stuff You Should Know. An App that will manage podcasts you download is Podcast Addicts. Other Apps include Podcast Go, SoundCloud and Podcast Player. Don't forget free Audio Books on such Apps as Otto. Additional Apps for books are Audiobooks.com, LibriVox Audio Books and are terrific.
Adventures
Bring an Atlas. I know. An Atlas has national and state parks and other points of interest marked so, as you travel, you can anticipate interesting stops.
An App called RoadSide gives you unusual points of interest on your journey. Consider signing up for the emails of Atlas Obscura-a list of strange and fascinating sights in each state.
Considering Camping? Add Apps like AllTrails, FieldTrip, Campendium for RV and Tent camping, and Boondocking for free camping sites in remote areas.
Roadtrippers is a trip planning App that includes travel guides.
Identify birds with the Merlin Bird ID App.
Check out the friendly App Store for countless other Apps to help you create a packing checklist, track expenses and much more!
This is only the beginning of all the Roadtrip Hacks available for Seniors!
Teach us your favorite hacks in the comment section.
Let's learn from each other!