TIPS FOR SAFE AND HAPPY BACKROADS TRAVEL
A little hesitant to travel these days? Don't be! It is safe and easy to travel like we do! Honest! Still, you need to plan your trip so safety is not an issue. Just follow these tips for safe and happy travel.
First, people. People we meet are universally polite, inspirational, knowledgeable and gracious about sharing information and stories. Stu talks to everybody! Before you know it, he's made a fast friend. I am more shy. But get either of us in an interesting place with interesting people and watch out!
Truthfully, the people on our journeys have been as richly rewarding as the scenery and they are a part of the travel experience you simply should not miss!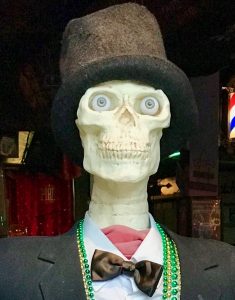 Now, use common sense. Do not go to a stranger's home, camper, tent or anywhere else you may feel uncomfortable. Stay in a public place while you visit with each other. After all, you may run into this guy hanging about.
Second, equipment. There are so many fantastic products available to increase your safety. A few of the ones we use regularly are:
GPS! Whether built-in to your vehicle, using your IPhone or Garmin, don't do without!
We are lucky and Stu has built-in GPS Navigation in his car. So that car is generally what we take on trips. My car is older and I use either a Garmin or my IPhone plugged into a car charger. Listen, when you run into construction (and you will), or when you get off onto a dirt road for some photos, that GPS will make your life happier, smoother and much safer.
PacSafe bags and wallets. (We are not being paid to mention this company or their products)
PacSafe manufactures and sells theft-proof, lockable, reinforced and water-resistant backpacks, bags, purses, wallets, totes and other products. Each is RFID protected from cyber-snooping in crowds. One friend's backpack was targeted in Chile and the reinforced mesh built into her backpack saved her bag from a knife being used to steal the contents! The locks on the products can lock your bags to chairs while you eat or bedposts at night. The products are not cheap, but I felt completely comfortable traveling all over Egypt alone with my PacSafe bag!
RFID holders for credit cards.
RFID holders can be purchased online or at any travel store. These are for great for everyday use if you are like me, ladies, and dislike purses and tend to carry identification and credit cards in pants' pockets.
Third. Travel Habits 
We base these tips on our own experiences.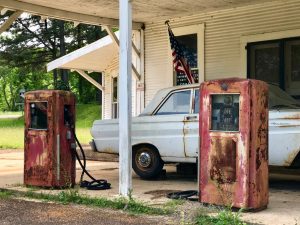 Do your backroads trip research on the places you will be visiting. Refer to Fodor's or Trip Advisor and other online sources. Did you know there is a Senior Forum on Trip Advisor? The tips and reviews provided are invaluable!
Drive only 3-4 hours each day. Of course, there will be days when you are pressed for time and need to get to your destination quickly. However, limiting the number of hours per day in the car will keep you fresh, excited and sharp both mentally and physically.
Watch what you eat! Common sense prevails. Try to keep your eating habits the same as when you are at home. Photographing sunsets has us eating dinner at 10 p.m. and then trying to sleep. Whoa! This doesn't work very well and takes a toll on stomachs.
Take all meds and a copy of prescriptions with you and keep them with you at all times. Take a larger supply than you ever think you might need. They may get lost or misplaced or you may hit travel delays or snafus.
Yes, we both have medical conditions. We aren't 20 years old anymore! We take summary sheets of our medical histories, prescription lists and past hospitalizations with us in the car. If needed, the information is right there.
Fill your gas tank when your car shows you have about 100 more miles to drive before you hit empty. West Texas gas stations, for example, are few and far between.

66 Pit Stop Pueblo Laguna, New Mexico
Know where you will be staying for the night before you arrive in any town or city. We make online reservations each day while on the road by calculating how far we want to drive that day. Sometimes, we make the reservations minutes before we arrive. When we start to tire, we get online! That way, there is no pressure to get to a destination by a certain time. There are no hassles, we find cheaper prices and love the ease of sliding right into a reserved bed at night! This also allows us to arrive early, which is always a good idea for safety.

Give your car lots of love. We stop for oil changes when the car is due. Obviously, have your auto looked over and readied before any long trip.
Take in all camera gear and computers when you reach your hotel room. Sure, it can be a pain to carry but it is much better than awakening to an empty car!
When you leave your hotel room, make sure the door is pulled completely closed. We find some rooms have deadlocks that can keep the door from closing, leaving all your belongings in jeopardy. We like to put a "Do Not Disturb" sign on our doors at all times. Who needs clean towels? Go pick some up. "Do Not Disturb" signs generally indicate that someone is in the room.
Watch your drinking. Neither of us drinks so this is not a concern for us. Be aware that there are those who prey on tipsy and inebriated tourists.
If you are traveling to another country, purchase senior's travel insurance. Many countries now require that you have insurance before they will grant you a VISA. Egypt is one of those countries, for example. Travel insurance can pay for medical bills, air lifting you out of a country for medical and/or terrorist situations. This is definitely a good investment. I have used World Nomads Travel Insurance (WorldNomads.com). I find the rates reasonable and the coverage first rate. Do not advertise that you are gone from home on Facebook, Instagram or by changing how your home looks while you are away.
Do not be embarrassed to use what you need and like!

Stu and Barb get wet in Zion National Park

Wear comfortable walking shoes. Take hiking sticks. Your physical comfort is much more important than what others may think. You'll never see them again. Plus, you'll be surprised at all the serious travelers of all ages, using the same "Helpers" you are using!
Notify your credit and debit card companies that you will be traveling. Do not leave any credit card or ATM receipts behind anywhere. Split up your credit cards and carry them in different places.
Hotels now have rooms designated for hearing impaired and those with disabilities. Ask for and use those rooms, if needed. 
Don't wear all your jewelry. Leave the bling at home. You won't miss it and you won't catch an unwanted eye.
Leave an itinerary with family/friends and stay in touch via email, Facebook and Messenger.
Avoid using public WIFI. Public WiFi makes it easy for thieves to hack information stored in your phone, iPad, Ibook or laptop. Instead of using public WiFi, get a portable router to set up your own WiFi hotspot. To do this you'll need a local SIM card, which you can purchase at an electronic store or an airport kiosk. You can also set up a VPN, Virtual Private Network (see how to do this at pcmag.com). When you switch on a VPN, your traffic is routed through an encrypted tunnel to a server operated by your VPN company. This hides your actual IPN address.
Trust your instincts. Always have an escape plan whether in a hotel, on the street or in your car. Review the emergency escape routes in any hotel once you arrive.
Please share what tips you have for safe and happy travel in the comment section. Thank you!
* Research additional safety tips before traveling abroad