The whole purpose of our blog is to inspire you to get off the couch and travel. Is it working? Stu and I both once held ourselves back from plunging into road adventures. We worried about not knowing what to expect or if we could handle the challenges of travel. Now, neither of us can imagine life without travel!
"THE PURPOSE OF LIFE, AFTER ALL,
IS TO LIVE IT, TO TASTE EXPERIENCE TO THE UTMOST,
TO REACH OUT EAGERLY AND WITHOUT FEAR
FOR NEWER AND RICHER EXPERIENCE."    -Eleanor Roosevelt
Once you taste the experience of travel, there is no going back. So, what's holding you back from traveling? Let's talk about your reasoning for not getting on the road.
I DON'T HAVE THE MONEY 
That's fair. It's a realty that used to really hold me back.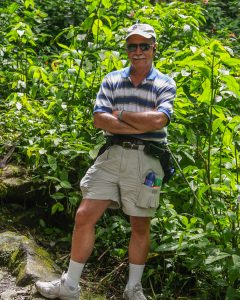 I have a friend named Amy who was planning a trip to Monaco, France and Italy. She told me she couldn't afford the trip. "So, how can you go?",  I asked.  She had traveled extensively worldwide as a single woman in her 40s and 50s. She answered me this way, "You know, I've done this a lot and it always magically sort of works out with the money." And, for her, it always did work out.
Well. OK.  My friend, Amy, was a single woman with no children. When I was supporting my children and working full-time, I padded my bank account as much as possible and I watched it like a hawk. Obligations to my family and job had to be met and gambling on my dreams wasn't in the cards.
But, what about now?
As we age, things change a lot. What are your obligations? Are they real or somewhat imagined? Are you actually just making excuses? Procrastinating?  We are all getting older. Each of us has experienced dreams fulfilled and dreams that were never to be. Sure, each of us has learned to accept that and adapt but…
you DO still have dreams, don't you?
If you are short on funds but want to go somewhere new, grab a bus and head across town. Get in your car and drive to the next town over. Take a walk in a different neighborhood.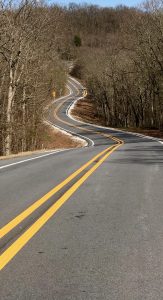 If you have a bit more money than that, take a weekend trip. As a single woman, I used 3-day weekends to go away and get used to traveling alone. Sure, there were a couple of awkward-feeling moments during my very first solo trip but I had a fantastic time!
As you get more practice traveling (maybe save more money) and feel more comfortable, go further!
I'M NOT SURE WHAT I WANT 
I'm not certain men go through the same sort of life priority-setting process we women do as we age. I know once my children were out on their own, I found myself a little unsure about life. I needed to look back to who I was before marriage and family. What were my dreams then? When was the last time I put myself first? When was the last time I had the freedom to make decisions that only impacted me?  (For you men out there, this is a real "thing.") So, ladies, take yourself through these questions, if you haven't already:   
What are your REAL obligations to others now?

What are your obligations to yourself?

Who do you want to be now?
What do you want to do?
How do you want to live?
I DON'T INVEST IN MYSELF
I don't know about you, but as I get older, I find myself giving a lot of my "stuff" away (my poor kids)! I tell people not to give me gifts anymore. I'm running out of space. Besides, I have everything I need and within reasonable limits, everything I want. Are you like that?
Let me share an example.
I recently moved to a different state. I bought a VERY small place. It's not a bona fide "Tiny House" but it's close. I have fewer than 900 square feet. When I was getting ready to move, I had to pare down from another pretty small place. Even so, HOW on earth and WHY on earth did I have so much STUFF?
I had 68 years' worth of keepsakes, furniture, hand-me-downs and previous purchases to sort through. It wasn't always easy but, you know what? It felt freeing. I decided that instead of investing in "stuff,"  I'd invest in EXPERIENCES!
"I AM GETTING OLDER" & OTHER POPULAR EXCUSES
When my daughter first graduated from college, she was among the thousands who had trouble finding a job. She lived at home and was forlorn. She kept saying, "I feel like I'm just waiting around for my life to start." Pretty profound, when you think of it.
After a spurt of travel directly after retirement, I got to a place where I thought, "I feel like I'm just waiting around for my life to end."  That sounds a lot more dramatic than I intend. But, think about it-what are YOU waiting for?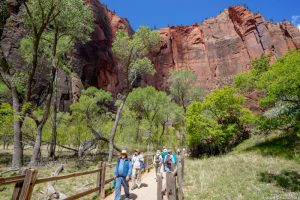 I made the decision that being retired should NOT be about waiting for anything. Instead of holding you back, getting older should actually be a motivation, don't you think?
I CAN'T GET AROUND LIKE I USED TO
OK. None of us are spring chickens, as they say. So, if you can't walk far-drive. If you can't climb hills anymore, find a level path. Sit in a new location and enjoy just "being there." Travel doesn't necessarily mean running here and there to see everything!  See our blog post on "Bargain Travel: Train Discounts and Tips for Seniors and Seniors with Disabilities."
I'M AFRAID
Of course you are! That is NORMAL! Stretching out of your comfort zone and taking risks feels scary. Think about it. How else are you going to grow as a person?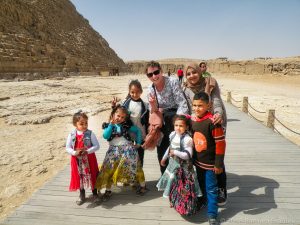 I know, that sounds too simple. My son has traveled alone through Asia, New Zealand, Chile and Central America. I once asked him, "Aren't you ever scared?"
"Sure," he said matter of factly. His tone sounded like he was saying, "Duh," in no uncertain terms. Somehow, it really struck me. HE fights through those feelings. I can too.
Don't get me wrong. I've had "Oh, my God, what have I done?" moments as my plane is about to land in a foreign place. I was pretty scared as I landed solo in Egypt. It had been a dream of mine from age 7 and when my daughter volunteered to babysit my beloved dog, I was sort of stuck. I had run out of excuses! Well, I had to quit talking and dreaming and DO it! 
I giggle to myself about this, but I remember thinking, "Well, I could die. But, at least, I'll have died making my lifetime dream come true." It may not be enough for you but it was (and is) enough for me. How much longer do I have anyway? Wouldn't I rather pass on knowing I had the adventures I dreamed of?
The other important fact is that people everywhere are incredibly generous and kind. They are happy to help travelers in any way possible. Travel bonds people into a sort of "club" in which fellow travelers take care of each other. I also find that people take great pride in their city (country) and will work hard to give you a great experience.
I DON'T FEEL VERY CONFIDENT
Take the time to prepare for your trip and you will be FINE. See our blog post, "Essential Travel Hacks for Seniors." 
Do your research. Use common sense. Have confidence in your ability to meet any circumstances and challenges. After all, isn't that what you've been doing all your life?
You are ready!
Go ahead and take the leap. That leap of faith is actually faith in yourself and your dreams! LET US KNOW HOW IT GOES!