Since folks are starting to travel again I though it was time to repost this list of senior discounts.
Also note all places may not be open in all locations.
When we travel, we are always looking for good food at a discount! Saving money on food means more days on the road!
Our friends @theseniorlist reached out to all national restaurant chains to survey about available senior discounts. 
Be aware that some of the discounts noted are offered by franchise owners in local markets. As such, the senior discounts can vary and change without notice.
Our thanks to The Senior List for allowing us to reprint their findings.
2021 List of Senior Discounts Restaurants
Applebee's Senior Discount: 10-15% off (varies by location) MAY require Golden Apple Card (60+) verified
Arby's Senior Discount: 10% off – Also reports of a free drink (55+) varies by location
A&W Senior Discount: All American Food: 10% Senior discount varies by location verified
Backyard Burger: Free drink with purchase
Ben & Jerry's: 10% off for seniors (60+) varies by location verified
Bennigan's Senior Discount: Discount varies by location (60+)
Bob's Big Boy: Discount varies by location (60+)
Bonefish Grill Senior Discount: AARP members 10% off verified
Boston Market Senior Discounts: Discount varies by location (65+)
Burger King Senior Discount: 10% off (60+) plus additional discounts on coffee and soft drinks
Bubba Gump Shrimp Company: 10% off for AARP Members, 10% military discount verified
Captain D's Seafood: "Happy Wednesday Offer" Choice of 8 meals + drink for $4.99 or less- varies by loc. (62+) verified
Carrabba's Italian Grill: 10% off entire meal for AARP Members- not valid at Kirby and Woodway locations in Houston, TX verified
Carrows Restaurants: Golden 55 Menu: Offers discounted breakfast, lunch & dinner (55+) verified
Chart House: 10% off for AARP members only verified
Chick-fil-A Senior Discounts: Chick-fil-A offers a free refillable senior drink, not including coffee. – Varies by location.
Chili's Restaurants Senior Discounts: Chili's offers a 10% senior discount (55+) verified
CiCi's Pizza: From website "Many of our stores do offer (senior) discounts" varies by location verified
Claim Jumper: 10% off for AARP members verified
Corky's Homestyle Kitchen & Bakery: Offers special senior menu AND a Senior's Frequent Diner Card (buy 9 get 1 free) (55+) verified
Country Kitchen: Great Senior Menu (55+) verified
Culvers Corner: 10% off senior discount (60+)
Dairy Queen: 10% off for seniors (15% for coaches) varies by location (free small drink at some locations)
Denny's: Senior discount varies by location, 15% off for AARP members verified
Dunkin' Donuts Senior Discount:  AARP members receive a free donut with the purchase of a large or XL beverage (at participating restaurants) verified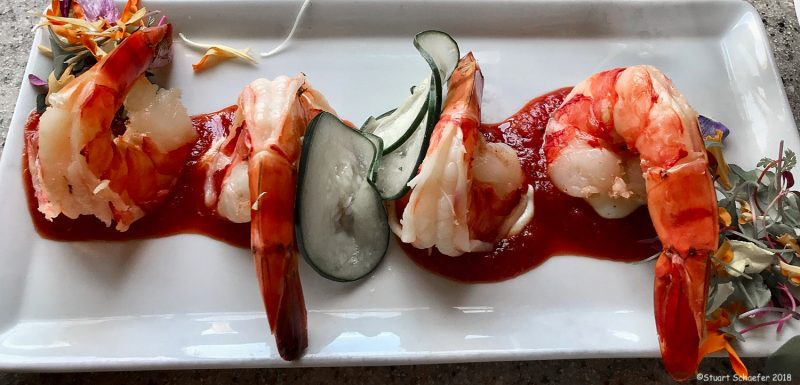 Einstein's Bagels: 10% off (60+)
El Pollo Loco: 10% senior discount (60+), 15% military discount verified
Fazoli's: Join "Club 62" for special senior menu items (62+) verified
Friendly's Restaurants: 10% off meal w/ free coffee at breakfast or free small sundae during non-breakfast hours verified
Fuddrucker's Senior Discounts: 10% off any senior platter (55+)
Gatti's Pizza: 10% off (60+)
Golden Corral: Senior discount varies by location verified
Hardee's: $0.33 beverages everyday -also reports of 10% off (52+)
IHOP: Great discounts on senior menu items (55+) verified
Jack in the Box: up to 20% off (55+)
KFC: Free small drink with any meal (55+)
Krispy Kreme Senior Discount: 10% off (50+) (age and discount varies depending on location). Free donut with the purchase of coffee Feb 6-28, 2017 verified view details
Landry's Seafood Senior Discounts: 10% off for AARP members (50+) verified
Long John Silver's: Various discounts at locations (55+)
McCormick & Schmick's: 10% savings on food and beverages (excluding alcohol) for AARP members (50+) verified
McDonald's: Discounts on coffee everyday (55+)
Mrs. Fields: 10% off at participating locations (60+)
The Oceanaire Seafood Room:  AARP members receive 10% off of food and non-alcoholic beverages (every day). verified
Outback Steakhouse: 10% off AARP members for meals (alcohol excluded) verified
Old Country Buffet: Daily discounts for seniors (55+) verified
Papa John's Senior Discount: Papa John's says to check with your local stores (meaning no standard senior discount policy). Try coupon codes GET40 or 25OFF.  AMAC members receive 25% off, enter code "25SAVE" verified
Perkins Senior Discount: Fifty-Five Plus menu Offers special deals (55+) verified
Polo Tropical: 10% off (50+)
Ponderosa Steak Houses: Senior Discounts Vary- Senior menu available (60+)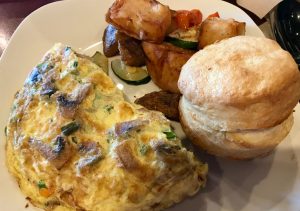 Rainforest Cafe: 10% off for AARP members (50+) verified
Richie Roman's Barbecue: 10% off (52+)
SaltGrass Senior Discounts: Save 10% for AARP members (50+) verified
Shoney's of Knoxville: Join the Shoney's "Golden Age Club" for 10% off (60+) verified
Sizzler: Offers "Honored Guest Menu" (60+) varies by location verified
Sonic: 10% off or free beverage (60+) varies by location
Steak 'n Shake:Senior discounts discontinued July 2010 verified
Subway: 10% off (60+) varies by location verified
Sweet Tomatoes: Senior Meal Deal: $8.29 (includes beverage) from 2-5pm, Mon-Friday. This is offered at all 97 nationwide locations.  verified
Souplantation Senior Discounts: Senior Meal deals Mon-Thu 2-5pm $7.99 all you can eat including fountain beverage and/or coffee. All other times 10% off (60+) verified
Taco Bell: 5% off; free beverages for seniors (65+)
TCBY: 10% off (55+)
Tea Room Cafe: 10% off for seniors (50+)
The Old Spaghetti Factory: Spaghetti Factory "Senior Menu" offers a discounted list of menu items verified
Traditions Restaurant (East TX): Senior platter meal for $4.71 (50+) verified
Uno Pizzaria & Grill: "Double Nickel Club" 25% off on Wednesday (55+) verified
Village Inn: 10% off (60+)
Waffle House Senior Discounts: 10% off every Monday (60+)
Wendy's Senior Discount: Senior age and the special offer will vary depending on the restaurant location. Please ask the restaurant for details. verified
Whataburger: Free drink w/ purchase of a meal- varies by loc. (55+)
White Castle: 10% off (62+)