Ready to start planning your next road trip? Your U.S. road trip itinerary can include stops from the sublime to the ridiculous!  Think abandoned towns, industrial wonders, historic homes, mom and pop restaurants known only to locals, secret trails leading to magnificent overlooks and, best of all, the REAL America!
HOW TO FIND THE UNUSUAL WHILE ON A ROAD TRIP is easy! Just use some invaluable websites. Double click each blue link in this post to be taken to that particular website.
(We encourage you to check out Backroad Planet, which supplied a portion of the content featured here.  By the way, Backroad Planet is one of our favorite travel blogs. It is superb.)
Look, we get a kick out of the bizarre and under-appreciated and we've been lucky finding hidden and quirky places across the country. You can too. We have used the following websites to put us in touch with little-known destinations including roadfood, offbeat sites, scenic highways and byways, ghost towns, and national parks. Use these websites and you will have a whale of a road trip!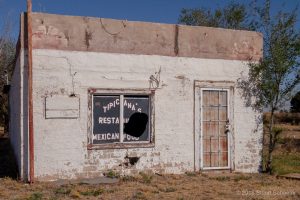 The Atlas Obscura is "a guide to the world's wondrous and curious places." You'll find maps, stories, historical and current events, places that others have not yet discovered and reader reviews. For example, have you ever wondered about the History of the Theatre Organ? Want to see Detroit's brick kitty sculpture, intended to cheer highway travelers? Atlas Obscura has it all. Free
America's Scenic Byways lists scenic drives in each state. Another way to find byways is to visit scenicbyways.info. On that site, search by state or follow the dots on the map provided. Another online resource is myscenicdrives.com.  This site also allows you to search, by state, to find drives and hotels along the route. 
To be included in the America's Byways category, roads are designated using the criteria of: archaeological, scenic, natural, cultural, recreational and historic.
Search online or by state to find what are called "All-American Roads"; "National Scenic Byways"; "Parkways"; "National Forest Scenic Byways"; "BLM Back Country Byways"; "Native American Scenic Byways";  and "State Scenic Byways." There are other sites as well. Try "Scenic Pathways" or simply google "Other Scenic Roads".  All are Free.
See our post, "Take Backroads to Explore America!" to see the scenic byways we have traveled at: http://thetravelingseniors.com/back-roads-forever/.
If you love quirky, you'll love this IPhone App/website.  Maps, videos and a blog feature the truly unique, by state. This App has exhaustive lists of roadside oddities, tips and maps. Whether you need information about the National Videogame Museum in Frisco, Texas; the Pacific Bus Museum in Fremont, California; or Minnesota's Mummified Monkey, Roadside America is for you! Free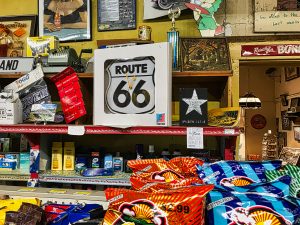 The AllTrails IPhone App lets you explore more than 60,000 trails in the U.S. This App has trail guides for hiking, biking and running.  Trails are rated by difficulty, have reviews, photos, and driving directions. This App's community consists of more than 10 million users. Basic is Free.
We often crawl along on our road trips due to multiple stops at historical markers every hour! We joke about it when a marker appears through the windshield. We are fascinated by American history and learning more is one of the prime reasons we travel. This website identifies locations connected to people and events that shaped our country. You'll find photos, locations and the text of markers at this website. Free but donations needed.
The National Register of Historic Places
The National Register of Historic Places is the "official" list of places in America "worthy of preservation." Being listed in the National Register is formal recognition of a property's historical, architectural or archeological significance in the U.S and includes sites in every state.
The National Park Service Tribal Preservation Program assists tribes in preserving their historic properties and cultural traditions. Website is Free.
We use Only In Your State constantly. We came across this website (and the individual websites for each state) while searching for scenic highways in the states we visit.  There is an Only In Your State for every state in the country and the information includes restaurants, attractions and local cultural topics. Free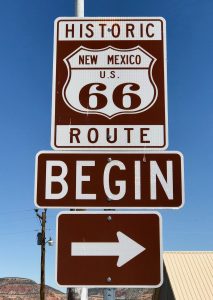 Waymarking marks "unique locations on the planet." Like Atlas Obscura, Waymarking depends upon users to post locations and stories to share with other travelers. According to Backroad Planet, you can find "historical sites, ghost towns, movie locations, and even flower fields." This site shares GPS coordinates, photos and comments from those who have visited the sites. Free
Barb lives down the road from Camp Merrie-Woode in North Carolina where scenes in "The Last of the Mohicans" were filmed. Movie-Locations lets you browse by film title, actor/director, film location, or country. Find the location for your favorite movie, see photos and find trivia about the film! Free
Love ghost towns as much as we do? Wonder what happened to make everyone leave? Geotab has created a searchable database, by state, of the ghost towns of America! Double click the heading of this section to find massive information on 3,800 ghost towns. The background of each town is discussed along with photos and the names of other ghost towns nearby. See our post, "Take a Backroads Trip: Collegiate Peaks Scenic Drive, Colorado" that mentions the Ghost Town of St. Elmo in Colorado  at: http://thetravelingseniors.com/take-a-backroads…c-drive-colorado/. Free
Find Your Park allows you to search by activity or state to help you plan your visit to national parks, landmarks, monuments, battlefields, parkways and other National Park Service properties. Free
America's State Parks are sometimes more beautiful and less costly than our national parks. America's State Parks is a website that allows you to link and search for reservations in campgrounds, for facilities and cabins. Free
Roadfood lists great places for regional meals along highways, in small towns and in city neighborhoods. According to the website, it is "…sleeves-up fare made by cooks, bakers, pitmasters, and sandwich-makers who are America's culinary folk artists."
We make a point of eating at roadfood restaurants.  They can be diners, small-town cafes, seaside shacks, drive-ins, barbecues, and bake shops. One of the bonuses of eating in a roadfood restaurant is chatting up the owners and servers. You'll get histories, stories and legends galore!
Best said by Roadfood itself, "The best of them are colorful places enjoyed by locals (and savvy travelers) for their character as well as their menu." Free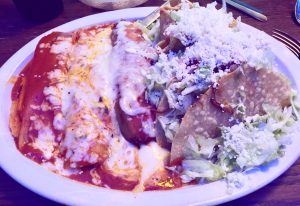 Have fun planning your next road trip!  
 Sometimes it's the journey that teaches you a lot about your destination.

-Drake