Take a backroads trip to Blackwater, Missouri which had a population of 162 in the year 2000! This charming village is only three miles off Interstate 70 and is full of 1800s buildings on The National Register of Historic Places. The entire downtown is one-block long and is a tiny town adventure.
HISTORY OF BLACKWATER
Blackwater was founded in 1887 after the Missouri Pacific Railroad developed a coal refilling station between St. Joseph, Missouri and Kansas City. Travelers who stopped in Blackwater kept the town bustling in the late 1800s.The post office has been in operation since 1873.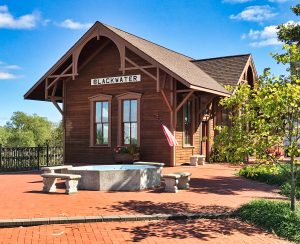 BLACKWATER TODAY
The Iron Horse Hotel & Restaurant was once called the City Hotel and is the oldest building still remaining in the downtown area. It is now a bed and breakfast. You'll find a Trading Company, the Mid-Missouri Museum of Independent Telephone Pioneers and Train Depot.
Street Festivals in spring, summer and fall keep thing busy in Blackwater!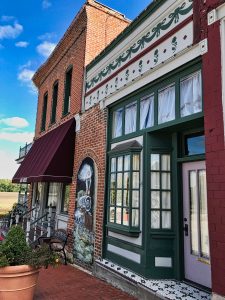 Blackwater, Missouri is located along Missouri Route K two miles north of Interstate 70 near Boonville, Missouri