Pensacola Beach Florida Back open
After many weeks Pensacola Beach Florida has reopened.
Even though I do travel I live in what I call one of the most beautiful areas of the Southeast, Pensacola Beach, Florida. Well, I don't exactly live on the beach but I just as well since I spend the majority of my time there.  And who wouldn't want to spend time there. Our beaches are pure white sand, in face when I have visitors they are so surprised how white the beach is. On most days the gulf is a pure emerald in color and that is why it's called The Emerald Coast.
One of the many things I enjoy as a photographer is photographing the evening sunsets along Pensacola Beach. They are some of the most beautiful sunsets around.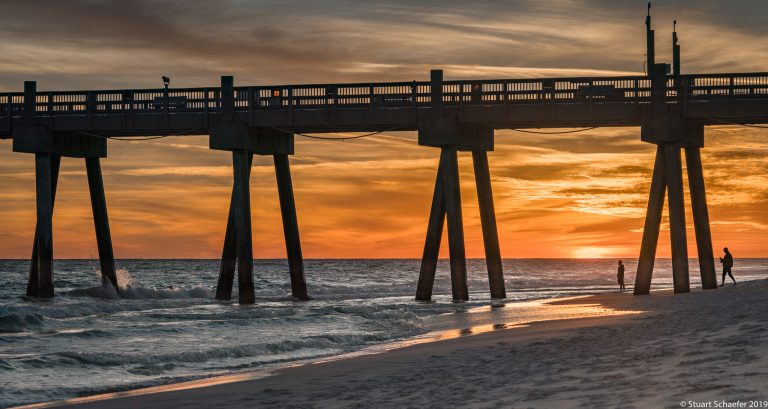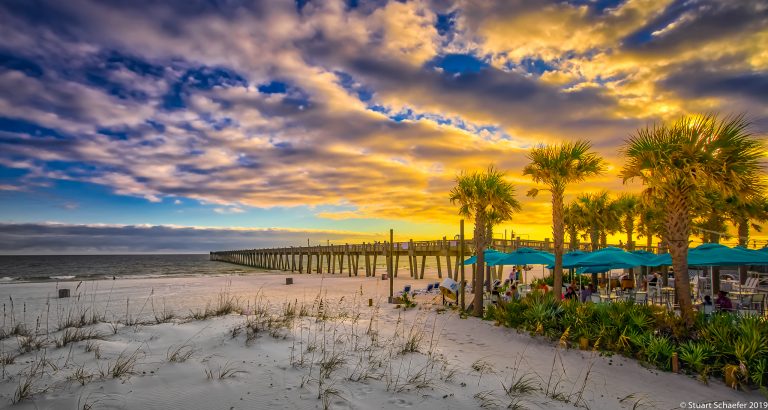 Check out the beach Webcams to view some live streams of the beach.
Now if you are thinking about food you have definitely come to the right place. Especially is you enjoy seafood. Check this link out for all the great places to dine. Oh and remember it's all casual dinning.
One of my favorite spots on the beach is The Dog House Deli. You talk about getting a super dog, well that's the place. They do you dog just about any way you think you would like it. How about the All The Way: Chili, cheese, onions, sauerkraut, sweet relish & mustard. Now if you want to get wild then try The Velvet Elvis: Fresh banana wedge, crunchy peanut butter, bacon & honey.  How's that for a dog?
Besides eating some great food, you can also enjoy a number of out door activities. Have you ever tried Parasailing. You talk about something cool to try.  I actually did it a few years back at Key Sailing. Did some areal photos for them. Yes, I did use one my good cameras. Now they also rent Jet Skis, Pontoon Boats and much more.
Remember to check out all the Pensacola Beach activities via this link.
Now of course you need a place to stay while visiting Pensacola Beach. The beach offers some really nice hotels and condo rentals. Check them out at Experience Pensacola.