8 TIPS FOR BACKROADS TRIPS
Two people, eight states and thousands of miles. A recent Traveling Seniors backroads trip was one of the most exhilarating experiences we've each ever had!  
8 Tips for Roadtrips: 
Do NOT plan and DO NOT set daily goals! Sound counterproductive? It isn't! Aside from hotel reservations at places like the Grand Canyon and other high traffic attractions, we simply do not 

plan by date OR by navigation. As long as we headed toward our ultimate destination, we were fine on a recent 36-day roadtrip with wherever Siri took us. Set the car's navigation to settings OTHER than "fastest route." You will  head down backroads and see towns and people others mostly miss.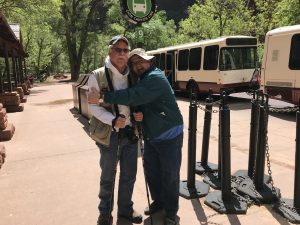 Reach out and meet people around you! Meeting people is as awesome as the scenery! Stu knows no strangers and he makes friends everywhere we go. Travelers are so gracious about sharing stories, suggested destinations and sights! There is a real camaraderie among travelers. Put yourself out there and talk to people!
Budget but don't fret. Gas is not as big a budget-eater as you would think. Our biggest expense on that recent 36-day road trip was for lodging. Gas costs came in a distant third after lodging and food. That cross-country trip in Spring 2018 cost us less than $500 in gas.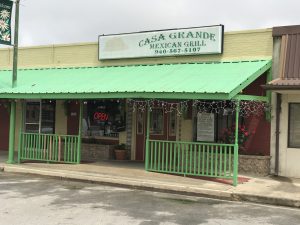 Eat Local! Local restaurants are the best! They capture
the culture and flavors of the places you visit. We often engage the owners in lengthy chats about the town, city or region. We learn so much history from them. Colorful stories make the places we visit come to life and go way beyond a "postcard" trip.
Take Backroads! Backroads do not slow you down! The roads we drive are well-paved, in great condition, have far less traffic and the scenery is far more intriguing! Travel just as fast but avoid the stress of the Interstates by taking back roads.

 To be blunt, Americans do not live on interstate highways and the beauty of our country, for the most part, cannot be seen from Interstates.  

As the car's navigation starts us on a backroads route, we  check actual maps and google online to see what points of interest may be appearing. That way, we are constantly surprised and excited! There are times when we will take major detours (like to Roswell, NM) only because we are curious or one of us has always wanted to visit there. Feel free enough to DISCOVER America!
Drive 3-4 hours a day.

There will be days when this is not possible. But, think about it. You are on a pleasurable backroads trip! Don't hurry past those hidden gems and discoveries. You will find some of the best senior vacation memories are the little things you discover that were not planned. Driving 

only 3-4 hours each day keeps you excited, fresh and curious. 
Make hotel reservations online the day of your arrival. Of course, if we are visiting a popular and crowded tourist area like the Grand Canyon or New Orleans, we make hotel reservations well in advance. However, having room reservations can dictate the pace, route and enjoyment of your whole trip. We advocate feeling completely free on the road and not traveling on a rigid schedule. Now, this kind of travel may not suit you. Do what makes you happy. 

We use Best Western Hotels where we can because Stu has a membership card. We want to build up points toward free lodging. There are times we make an online reservation for a room only a couple of minutes before we arrive. Smooth as silk, this process lets us slide right into reserved rooms, keeps us from going from hotel to hotel searching and saves time, energy and money. Online rates are the lowest in the majority of instances and they have "deals of the day." This also keeps you safer since roaming unknown streets after dark is not all that comfortable for seniors.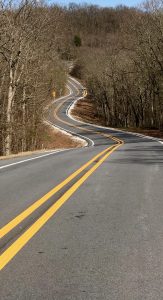 Do whatever you want. Be aware of your expenditures, of course. Maybe the unexpected chance to go zip lining was outside your daily budget. Adjust! Sometimes we stay in rooms that cost $300 per night and balance them with rooms that cost $55. We eat gourmet three-course meals and also eat grilled cheese for dinner.
The experience of traveling cross-country makes you feel young, constantly learning, seeing with awe-struck eyes and enjoying the wonders America offers. The only bummer is coming home.
Keep in touch with your comments/observations/advice and suggestions!
What are your tips for Roadtrips?